FreshStart 2019 Conference
The FreshStart 2019 Conference was a half-day event focused on how the fresh produce industry can increase children's access to fresh fruits and vegetables. Attendees learned how to grow their business through the stories and experiences of produce companies, retailers and foodservice companies who are connecting with their communities to increase kids' access to fresh produce.
Be the first to receive updates on FreshStart 2020 programming.
Subscribe for FreshStart 2020 Updates
Keynote
Chef Dan Giusti, founder of Brigaid and former Head Chef of the "best restaurant in the world," Noma, in Copenhagen, kick-started day two of FreshStart by keynoting the General Session Breakfast.

With a desire to feed more people and the knowledge that chefs are uniquely suited to work within the limitations of the National School Lunch program, Chef Giusti began Brigaid to change the narrative surrounding good meals for kids at school. Currently serving 4,000 students each day in six schools, Brigaid strives to make more delicious meals for students and improve the dining experience by bringing trained chefs into school cafeterias. Dan is expanding to six additional schools in the Bronx this year.
Attendees learned what drove this world-renowned Chef to leave his post at Noma in order to cook for students in school cafeterias, and why he believes more Chefs will follow his lead!
"Brigaid is very simple. We put chefs in schools." – Daniel Giusti.Check out this video that tells a little bit more of what we do! For more info, check out our website at www.chefsbrigaid.com

Posted by Brigaid on Wednesday, September 13, 2017

A FreshStart In Schools: Not Just School Yard Fodder
The "busiest restaurant in town" is the school cafeteria, but no two are serving the same menu. Gain a new perspective as Robert Cuellar, Jr., MPH, the Child Nutrition Program Director of Laredo Independent School District, shares his impassioned account of giving back to the community that raised him. Cueller grew up in Laredo, TX and returned to Laredo after completing his education. Learn about the work he is doing across the school district to introduce kids to fresh produce, and hear from two of his students about how the changes Cueller has implemented have had an impact on their lives, including the influence they now have at home from one mother who will share how her produce purchasing habits have changed as a result of what her child eats in his school cafeteria.
Panelists: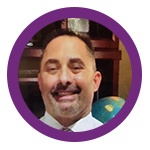 Robert Cuellar, Jr., MPH, Child Nutrition Program Director, Laredo Independent School District, Laredo, TX
5th grade student, Laredo, TX
12th grade student, Laredo, TX
Parent and Community Relations Specialist, Laredo Independent School District

Feeding Bodies – Healing Hearts and Souls
Youth Service Bureau of St. Joseph County (YSB) knows that a positive self-perspective can change lives! That's why, as a recipient of a United Fresh Start Foundation 2018 Community Grant, they are using fresh fruits and vegetables in partnership with other program strategies to build self-worth in the lives of the children in their program. Many of the runaway and homeless youth at YSB have experienced significant trauma, abuse, neglect, unstable housing, and the effects of poverty. In addition to nourishment, the fresh produce they're exposing the kids to – often experienced for the first time at the shelter – makes them feel valued, filling an emotional void. Improved self-confidence is key to empowering the children to keep themselves safe and live their best lives. Learn how YSB, in partnership with the United Fresh Start Foundation and their local Martin's Super Markets, works to improve the lives of the youth of their community.
Speaker: Christina McGovern, Director, Development & Marketing, Youth Service Bureau of St. Joseph County 
Connecting to Communities to Grow Our Businesses
Each year, the United Fresh Start Foundation grants funds to community programs in need, but the challenge of ensuring access to fresh fruits and vegetables reaches far beyond the program's capabilities. Fortunately, there are a number of companies within our industry who are modeling work in their own communities – both as a complement to the grant program, as well as through their own initiatives and desires to see their communities thrive. Hear from three of these companies on what motivates them, what keeps them engaged and what benefits they've seen throughout their businesses that keep them inspired to do more through the United Fresh Start Foundation.
Panelists:
Jim Darroch, Marketing Director, Local Brands, Mastronardi Produce
Cindy Jewell, Vice President of Marketing, California Giant Berry Farms
Phil Muir, President & CEO, Muir Copper Canyon Farms